Description

Now your doggie companion can look like the "Best In Show" every time you take them out!
If you want your furry friend to look pampered, well cared for and loved then read on!

At Kitty Kaperz we are very much pet addicted! We breed and show pedigree cats as well as having rescued and trained pooches too. We've spent countless hours scouring pet stores and websites looking for the best products to buy for our furry family and now we can pass all those hours of research and experience on to you..we've done all the legwork!
We stock all the items you'll ever want to make your furry companion feel well loved, look amazing, be well protected and best of all you'll do it without spending a fortune.
Take a look at what we've sniffed out for you:-
This listing is for a very snazzy PU leather collar. This will really give your pooch the edge in the fashion stakes!
This collar is made from beautiful durable PU leather. Save yourself money.. always buy quality!
Eleven fashionable colours:- blue, pale blue, purple, orange, yellow, green, pale pink, pink, black, brown and red. Perfect for the smart pooch about town.
Comfortable collar width of 1 or 1.3cms. You can be assured your pooch will be happy to wear this collar and that they will be comfortable in it.
Especially made small dogs, this collar fits necks 20cm to 28cm. Total collar length 30cm (XS) or 35cm (S). Please measure your pooch's neck carefully leaving a 2 finger gap for comfort.
Your pooch deserves nothing but the best, so why not click that BUY button and buy them something special.
Go on, you know you want to!
I guarantee you'll just love it when you receive it.
With FREE SHIPPING and at these prices, you'll be saving heaps, so why not buy more than one.. you could almost have one for every day of the
week!
PS. Visit My eBay Storefor great buys for your pet.
Remember that your business is important to us and we are always available to answer any questions you may have. We promised to keep you up to date with the latest product information and news as well as special offers and deals as part of our commitment to you.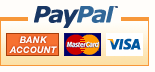 At Kitty Kaperz we like to make shopping fast, easy and as enjoyable as possible, so we've got plenty of options for you to choose from to pay for your items.
We accept :-
Paypal (preferred)
Bank Transfer
Money Order
Bank Cheque
Credit Card
All we ask in return is that you pay for your items within 7 days of the close of auction.
You will be emailed as soon as your payment clears, so please allow a few days if transferring or posting payment, and we'll email you every step of the way.
Your item will be packed securely and shipped to you within 24 hours of the payment being cleared.
With your Satisfaction Guaranteed, Rest Assured That You'll Receive The Very Best Price, Service and Products on eBay!
Buy Now To Grab A Bargain!
Because we know that you'd love to receive your items fast, we'll always have your items posted within 24 hours of receiving your payment. We are Australian sellers with all our stock held onsite. So you can expect your items to arrive quickly within Australia Post guidelines and times.
We offer FREE post on many of our items, however, this is by standard mail only. So if you would like to receive your item sooner, or would like to have more fragile or expensive items sent by another method, then please let us know so we can send you a quote for postage. We do offer the following postal methods:
FREE standard priority letter mail posting (time depends on postcode and deliveries in your area) This service does not provide tracking.
EXPRESS POST – usually 1-2 business days
REGISTERED MAIL – peace of mind for your more expensive/fragile items (highly recommended)
Although it is very unlikely that your items will go astray, things do happen and we cannot be held responsible for items that have gone astray in Australia Post hands. Registered mail costs only a little more and provides tracking and insurance for your items. Please consider this method carefully as no refunds can be given if you choose any other method and your item is lost or damaged.
We will send you notification when your item has been posted and lodgement details including tracking number if appropriate.
Kitty Kaperz has evolved from our passion for animals in general, but specifically because of our love affair with our cats and dogs. We've been breeding pedigree Ragdolls for a number of years now, and have been pet owners for what seems like forever!
Over the years, we've spent many hours happily browsing pet shops, going to cat shows and researching online.. all to find the very best products for our furry family. What we found was that we were spending ages searching websites only to find they didn't have everything we wanted in one place! We thought that was a shame! So Kitty Kaperz was born.
Now we'd like to pass all that experience on to you in the form of good quality products at affordable prices, great advice and wonderful customer service. We're sure your furry family means as much to you as ours does to us, so we want only the best for them.
As you can see from our 100% positive feedback rating here on Ebay, we must be doing something right! So please feel confident that when you buy one of our items, we'll do our best to make sure that the experience is a great one.
So Buy now and get your favourite furry friend something special today.
If you have any questions about one of our items, need more photos or would just like to make a comment. Please feel free to contact us by using the ebay Contact Seller link. We will answer your email within 24 hours.
All bidders/buyers are welcome. We love to see newbies win our auctions, it's as much of a thrill for us as it is for you. We were newbies once too and we got a real kick out of winning our first items.
Now for the more serious stuff
All bidders please note that placing a bid on one of our items is a firm contract to purchase that item. If you are at all unsure about the item, then please contact us first so that we can answer your questions.
Anyone who does not pay for an item within the 7 day period, once they have committed to the purchase, will be registered as a nonpaying buyer in Ebay's dispute console.
However, we are reasonable people, and if for any reason you may not be able to pay within that time, again, please message us via Ebay so that we can work out an alternative.
We offer a 30 day refund/returns policy on all our items under the conditions mentioned in the listing. Items lost or damage in transit are not eligible for refund or return.


THE simple solution for eBay sellers.